Services
Risk Management
Risk Management is the backbone of medical device development, manufacturing, packaging, storage, transport and delivery. It goes on through the post-production phase, as the motor for product improvement.
Risk management is a multidisciplinary exercise. It requires knowledge of the product design characteristics, manufacturing process, intended use, claims, mode of action as well as a deep understanding of the application of standards EU ISO 14971 and IEC 62366-1 which provides the rules for the risk management process including usability risk management.
The Risk Management File is a document that is mandatory for the CE–marking of every device, regardless of the product classification. The process involves a detailed identification of every possible hazard related to the use of a medical device along with the probable causes. There are several standardised methods which can be applied to risk analysis. The choice of the method should depend on the product life cycle phase and the type of product.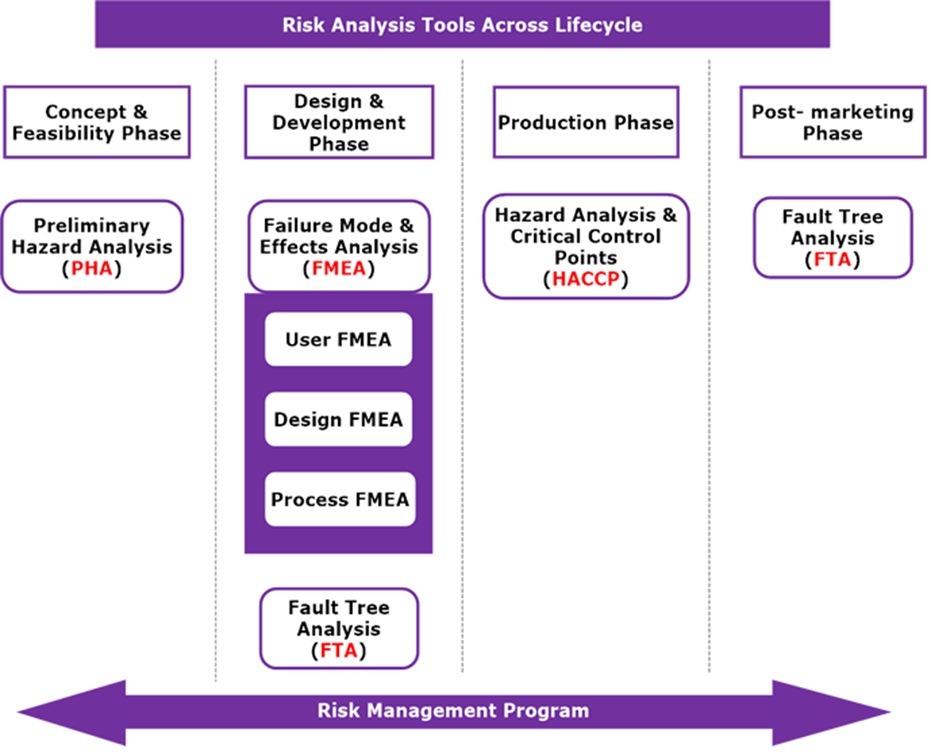 There are three critical values which must be assessed in risk management:
Probability that each hazard may lead to a hazardous situation;
Probability that each hazardous situation leads to harm and
Severity of the generated harm when it occurs.
These values allow to calculate the device risks which are used in determining the control measures to mitigate the device risk.
New product segments or e.g. drug-device combination products can pose a challenge for the QA Team, even for companies that have experience in the risk management exercises. BioTop Medical has extensive experience in risk assessments according to EU ISO 14971 and uses dedicated tools which support systematic analysis, assessment and process compliance. We excel in coordinating risk management processes and in writing and organising the resulting documentation in a way that ensures traceability to product, usability, essential requirements and specifications.