Services
Quality Management System for Medical Devices Companies
An essential step for bringing medical devices into the market, whether in the EU or in North America, is the implementation of a Quality Management System by the legal manufacturer. This is not only necessary but required to ensure that the processes needed are in place to guarantee that the product or services are delivered in a controlled and consistent manner and in compliance with the regulatory requirements.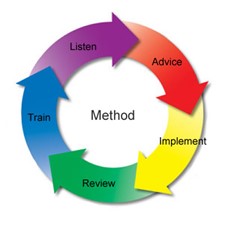 BioTop Medical can assist you with a range of customer-tailored services to develop and implement a Quality Management System (QMS) in an efficient and cost-effective way and to maintain it in compliance. Over the years BioTop Medical has implemented QMSs in numerous medical devices companies working in the different medical devices' segments i.e. development, production, sales, and distribution.
At BioTop Medical, we aim at the following objectives, for a successful implementation:
Adapt to each new company situation;
Understand and adhere to the company culture;
Explain the requirements to those in the company who must apply them;
Integrate the standard requirements in the company culture and natural processes;
Improve our clients' company effectiveness with a minimum increase of "paper–work".